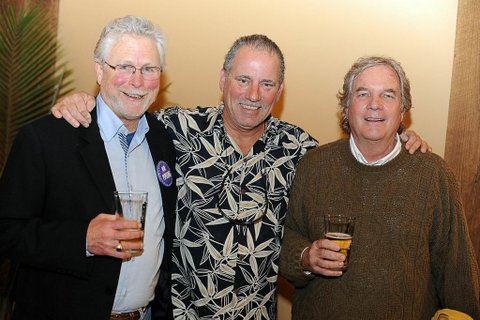 When I was trying to raise money through pre-sales of my book to my family, friends and colleagues, I was surprised by some of the people who stepped up to support me. It's an awkward task trying to raise money for a book project, but not being John Grisham, I knew in order to design and write the book the way I wanted, I would need to have complete editorial control that only self-publishing could provide me.
I reached out to many of my former cronies from resorts past. I thought they would likely be interested in supporting my book having lived through many of the stories in it with me. So it was really uplifting to hear from Tim Hess, President of Wintergreen Real Estate Company, that his company wanted to sponsor my book party and invite their best clients and also, the community.
I had headed up marketing for Wintergreen Resort for 12 years and the national awards and positive results I was able to generate for the resort, had a positive impact on real estate sales. I always had a strong working relationship with the real estate company and for them to sponsor me over 15 years later meant a great deal to me.
Approximately 75 people, many of whom I worked with several years ago, attended my book party. It was such a wonderful reunion of great friends and former colleagues. Thanks also to Bold Rock Cidery, a beautiful new $5 million, 12,000-square-foot cidery featuring a tasting room with a glass window through which visitors can see Bold Rock's production process. If you're ever in the Nelson County, Virginia area, it's well worth a visit.
PARADISE PUNCHLIST
o When you leave a job or place, always try to do so with positive feelings and relationships. You never know who you will encounter again during your life's journey.